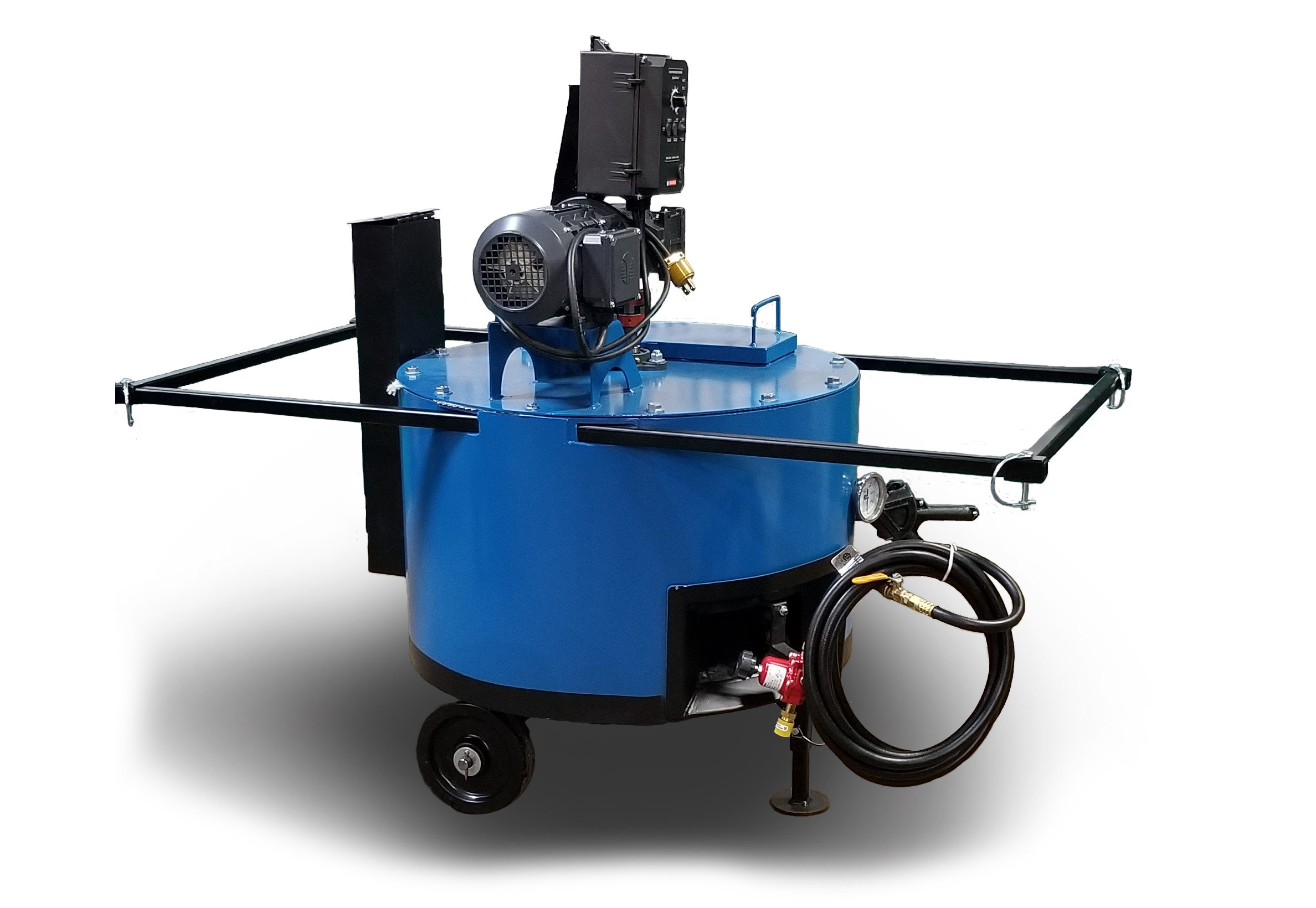 Our newest addition, the 25 Gallon Melter
Compact & lightweight design includes:
Casters
Vapour propane burner
Material Drain Valve
Temperature Gauge
Handles for easy maneuverability
Patented "air-jacketed design"
This Air-Jacketed unit has the same oil-less design as our larger units which reduces warm-up time. Extra high temperature insulation permits movement from one roof deck to another without burning the operator.  The A-25's small dimensions allow it to fit into any elevator or through a standard doorway and comes with a super-quiet electric agitator which ensures thorough mixing of Material.
*Download Spec Sheet here – A&A Melters A-25 
*Download Operating Manual here – A-25 Manual
*CLICK IMAGE TO ENLARGE
SPECIFICATIONS: A-25

Heat Transfer Oil
None Required
Capacity (Custom Sizes Avail)
25 US Gallons
Agitator
110 Volt Electric
Overall Dimensions (Melter Only)
L-60″ W-30″ H-52″
Burner
Adjustable Vapour Propane
Inner Shell
3/16″ Rolled Steel
Outer Shell
1/8″ Rolled Steel
Insulated jacket
1/2 Super high temp plus 2″ High Temp. Fiberglass
Shipping Weight 
375 lbs
Heated Material Output:
Material Capacity: 25 US Gallons
Heat up time: 30 mins (.50 HR)