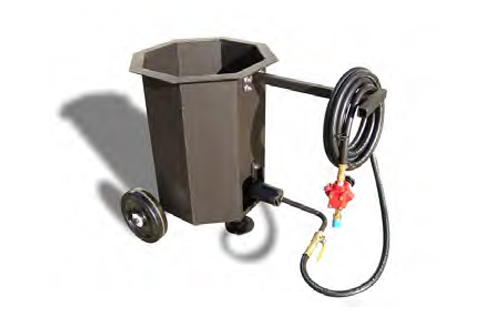 The Hot Pot Junior will heat or reheat 5 gallons of material which makes them ideal for small repairs.
The very versatile Hot Pot Junior comes with caster wheels, torch, regulator, hose and handle (no LPG tank).
The Hot Pot Junior accepts a standard 5 gallon steel pail. When a quick repair is needed, or a small amount of material is all that is required, these pail heaters are ideal.
*Download Spec Sheet here – A&A Melters Hot Pot Junior
SPECIFICATIONS: Hot Pot Junior 

Capacity
5 US Gallons
Dimensions
L-33″ W-23″ H-25″
Shipping Weight 
100 lbs